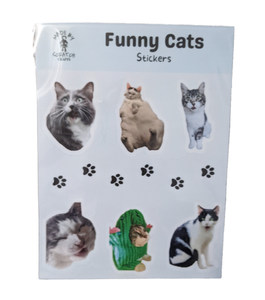 Abraham Lincoln was the first president to have cats at the White House!    PRESIDENT LINCOLN AND HIS CATS Lincoln was given an unexpected gift of two kittens from William Seward, then Secretary of State. The President pampered his cats, Tabby and Dixie. It is told that he once fed Tabby from the table during a formal dinner at the White House.  Later when  the president's wife Mary expressed her concern and embarrassment to her husband about feeding Tabby from the table in front of their guests, it is told the president stated, "If the gold fork was good enough...
---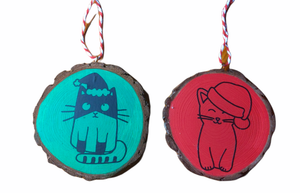 A group of cats is called a clowder, but do you know what a group of kittens is called? A Kindle!  Who doesn't love a kindle a kittens?!  Christmas Cat Wood Bark Ornaments
---
• Poconos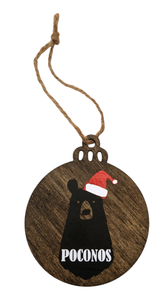 Planning a vacation to the Poconos, but not really sure what you could do in winter? Don't worry - the Poconos has plenty to offer all year long! Here are some ideas for your winter retreat: Skiing Snowboarding Snow Tubing Cross Country Skiing ATV Rides Indoor Water Parks Hiking Ice Skating Escape Rooms Poconos Santa Bear Ornament  
---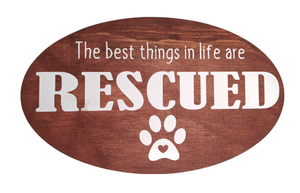 I know in my neck of the woods it has been COLD.. really cold!! I always feel bad for all the outdoor cats. Did you know there's ways you can help? PROVIDE SHELTER: Simple cat shelters can be made out of plastic storage containers. Add straw as a good insulator. If possible, try to have it off the ground to avoid losing body heat into the ground. FOOD AND WATER: Lots of water sources that a cat may usually go to for fresh water could be frozen. Leave them some water in a thick plastic bowl instead of a small ceramic dish...